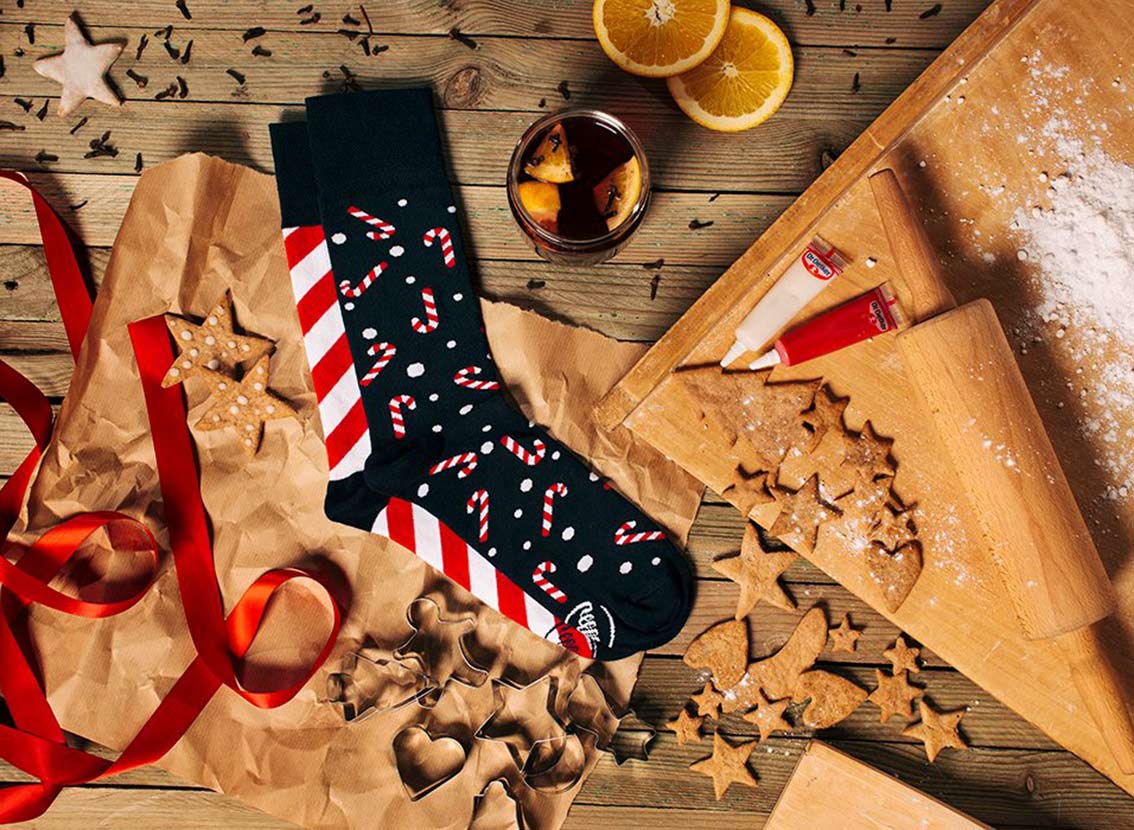 STUFF
Many Mornings colourful socks
Text: Anna Plaszczyk, photos: press release
26 December 2018





 

Helping people in need not only during Christmas, but every day is becoming for socially responsible companies one of the main elements of their business. This assumption was made by Polish family-owned company -Many Mornings, which produces alluring, colourful socks. When you buy a pair of socks - a second one is given to children from orphanages, to homeless and other people in need.

Just before Christmas, Many Mornings employees visited SOS Wioski Dziecięce and thanks to its customers, they donated more than 16 000 pairs of socks for needy children. The company calls to send it all information concerning organizations that help people in need. In the coming year the action will be continued and its employees are hoping to be able to give even more socks.

Many Mornings brand was founded and is located in Aleksandrów Łódzki- a place where socks have been produced for more than 100 years and where the textile industry has its roots in almost every family. The company operates locally - for 25 years a family company has been producing colourful socks in Poland.

Many Mornings socks are a fusion of colours and designs that will delight even the most demanding customers. The patterns are extraordinary, and the most original pairs of sock are those with each one ... different! Thus we have, for example, a sock in bees combined with a sock in yellow and black bee stripes. Or a sock with strawberries and a sock with strawberry pattern! Analogously, we have also socks with pineapples, ladybugs, beets or forest ones. Its also a courtesy to all those who could never come to terms with their own socks and wore ... two different ones. Now it is fashionable and in a good taste!

Many Mornings also cooperates with a well-known and adored Risk Made in Warszawa brand, for which it designed and produced socks in a flagship colour of the brand - grey. On the other hand, thanks to cooperation with a brand for children- Mrugała, fabulous collection of childrens knee socks has been created. The Hills model will be great for all lovers of the mountains, who have been stuck in city streets and miss snow-capped peaks.
SHARE A PAIR action! The brand idea of helping which fits perfectly into the trend of conscious buying. Many Mornings has committed to transfer a pair of socks to people in need per each pair, which has been purchased by customers.
---
17 October 2016
OceEcostreetwear
Natural fabrics, comfortable cuts and unique flowers – another Polish clothing brand promotes fashion for naturalness and Upcycling. OceEcostreetwear is a unique approach to w...
---
12 October 2016
SLOGAN
SLOGAN is an answer to the questions about the consequences of consumer choices. Brand is responsible to the environment, employees and customers. At the same time it is inven...
---