GOOD FOOD
Pitaya
Text: Mariola Weindich-Mašek
17 April 2019
Do you like to taste exotic fruits and new flavours? Today we encourage you to try a strawberry pear! A dragon fruit, a strawberry pear are less common names of Pitaya. Pitaya is a fruit of several cactus species, but it is not very popular in Poland, although for several years it has been appearing in stores regularly. Pitaya has its origin in Mexico, but now it is also grown in many countries of South-East Asia.

Pitaya blooms only at night, it is adapted to live in a dry, tropical climate, it fruits regularly, even 5-6 times a year, 30-50 days after blossoming.Pitaya has not only an exotic name but also its look, it is colourful outside, the centre has a white flesh with tiny black drupelets. This fruit is low-calorie so you can eat it without any problems, it is ideal for salads, muesli, smoothies or cocktails, or it can be consumed with no additives.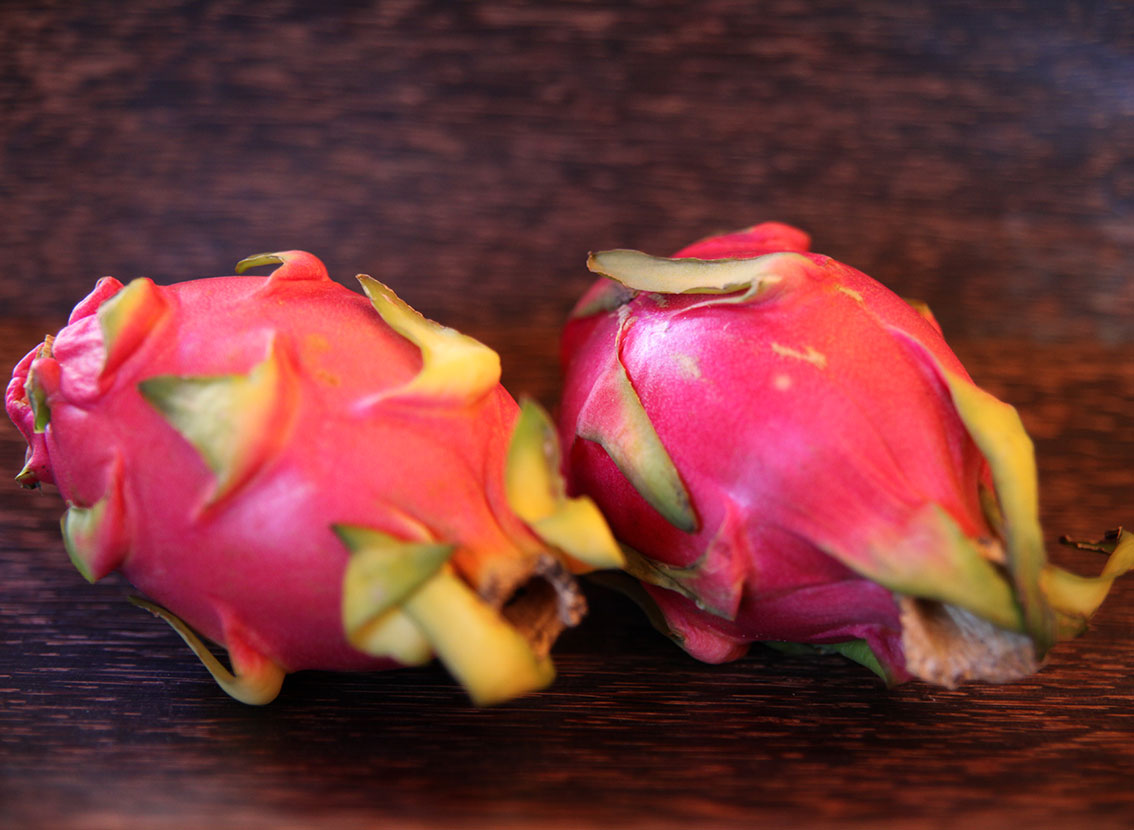 Pitaya contains a lot of calcium, iron and phosphorus as well as vitamins B, C and E. It has a delicate, sweet flavour and it can give an excellent opportunity to broaden the menu with more exotic products. It is worth mentioning that it tastes even better when it is cooled. I personally, recommend a dragon smoothie with kiwi, mango or strawberries.

Dragon smoothie with mango
1 Pitaya
1 mango
½ of lime, optionally
200 ml of soya or coconut milk
Put peeled and chopped fruits into a bowl, add milk and blend it, put it to a fridge before serving.

Bon Appetite!