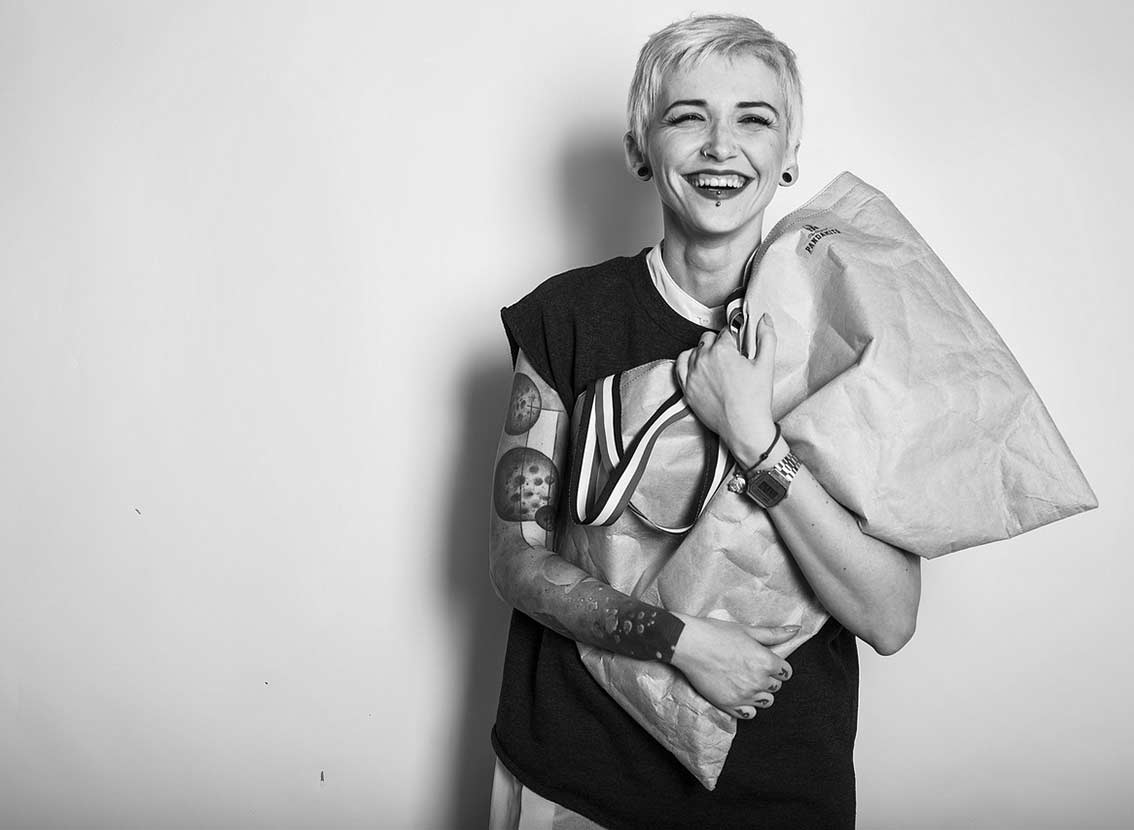 STUFF
Pandamito - bags from paper
Text: Anna Plaszczyk, photos: press release
27 January 2019
A combination of an original raw material with modern technologies and consumers' creativity? All these are offered by Pandamito brand, the first and the only company in Europe that makes bags and accessories from woven paper. Pandamito bags and accessories mean an aesthetic and creative approach to fashion.

Pandamito is owned by Anna Ciupryk and Anna Słowińska. The girls usually make photo shoots. The idea of the paper business is the result of the inspiration by a new, unusual material- a woven paper. It is a durable paper impregnated with polypropylene. Thanks to it, the bags are virtually "unbreakable" and their capacity goes up to 25 kg. Additionally - the bags are waterproof and very light! If they get wet - just dry them.

Pandamito accessories combine original design with a natural raw material, ideal for printing. As a result, they stimulate creativity, because the bags can be decorated any way you wish. In this way, each owner of Pandamito bag can create her unique bag that will be an extraordinary element of her dress, emphasizing her style. – Markers, acrylic colours, spray or stickers are great – Anna Słowińska, co-owner of Pandamito encourages to decorate bags by yourself - Our offer includes only "clean" products, in their natural form. But in January we want to hit the market with collector's product line with graphics of the most interesting Polish graphic illustrators - she adds.

Still, it will not be the first limited edition of the young Polish brand! Pandamito bags, decorated by a collective of designers- Odio Tees & Jakub Pieczarkowski, were a part of the collection: Room No5 SS 2016 presented at the 13th edition of FashionPhilosophy Fashion Week Poland.

An extraordinary plasticity and possibilities of the woven paper could be seen during the Poster Fair, which took place in Warsaw on 5-th of December. 8 m2 of paper that was put on a stretcher, like a canvas, was painted by Nawer- a well-known and respected street art artist. Now the work will be cut into pieces, and bags and pillows will be made of it. Customers will be able to choose a favorite piece of work thanks to a virtual gallery that will presented on the Pandamito website.

- Pandamito bags cannot be washed - says Anna Ciupryk, co-owner of Pandamito - But a set contains not only the bag but also an eraser, which is suitable for removing small dirt - she explains. Bags are capacious, so they can be taken to school, to work, to the gym or at your spare ime. Surprisingly – even in the biggest bag, it is easy to find anything. Thanks to it, it is an ideal solution for women who have problem with finding keys, lipstick or phone in their purse.

- Pandamito offer presents some of our first projects, but we have a lot of ideas and all we need is time for their fast implementation - Anna Słowińska says - We accept individual costumers' orders, that is why a paper bag can be even more personalized - she adds. Extremely important is also a fact that the products made of woven paper are aging in a noble way, like wood. Paper rumples and the top layer wears off in crucial places, thanks to it, Pandamito products are getting a vintage look, which emphasizes their uniqueness. Pandamito offer contains bags, urban backpacks, pencil case or even pillows! All Pandamito products are made in Poland.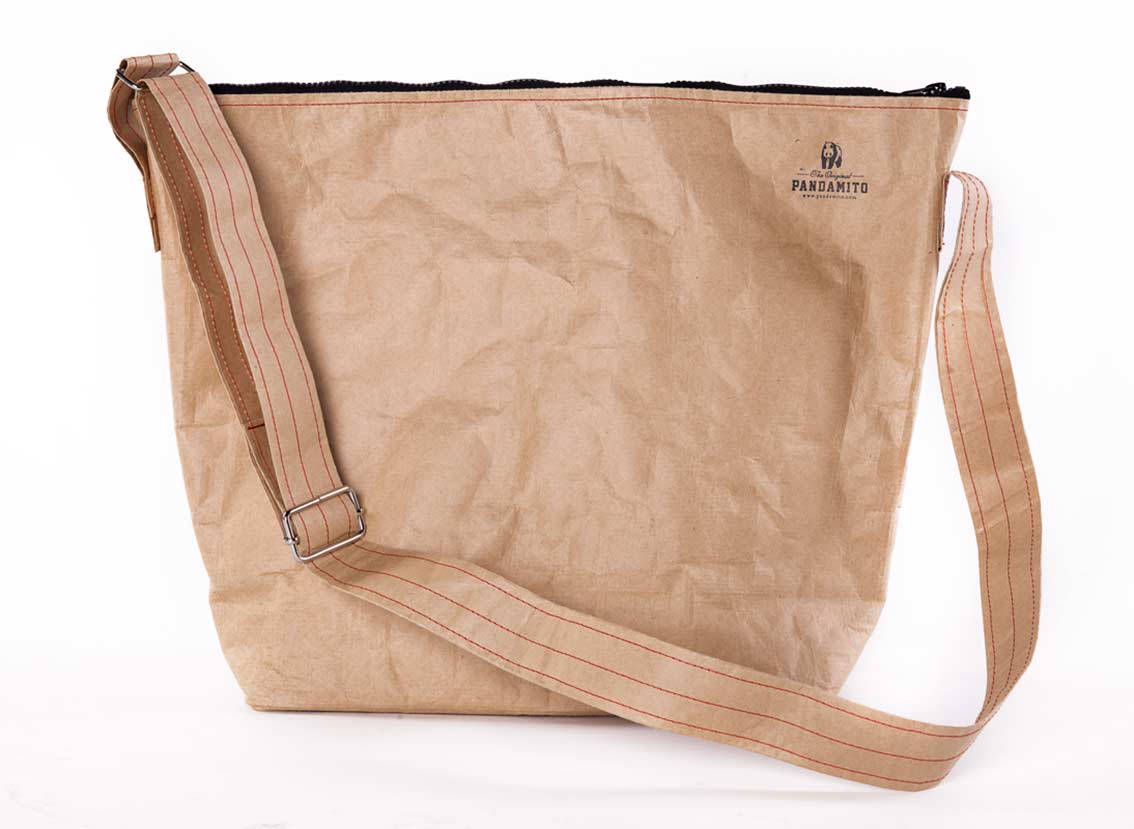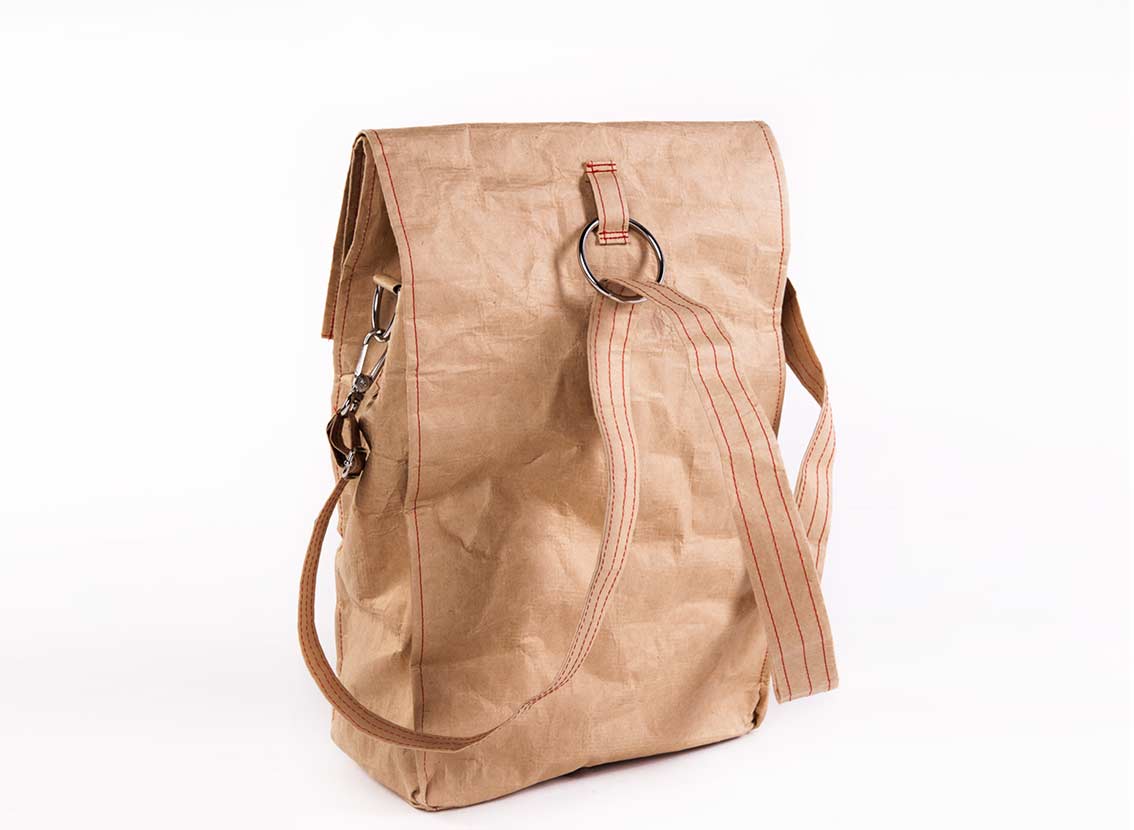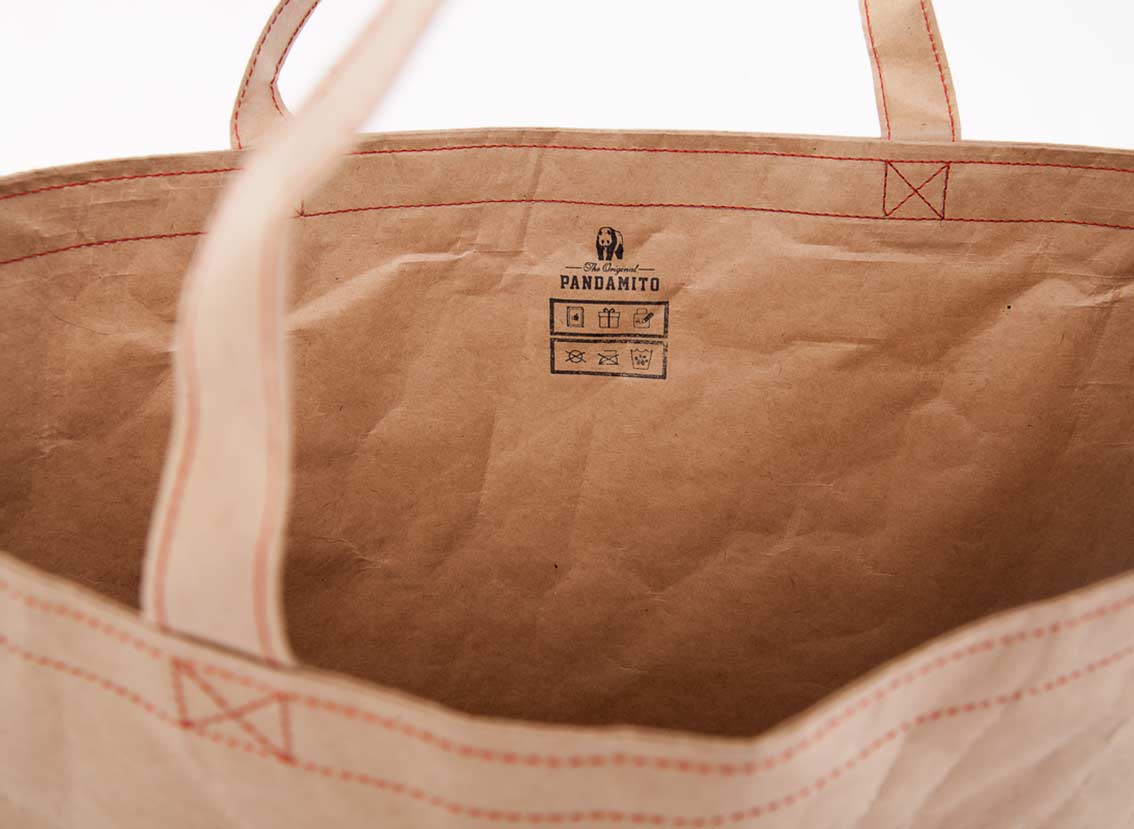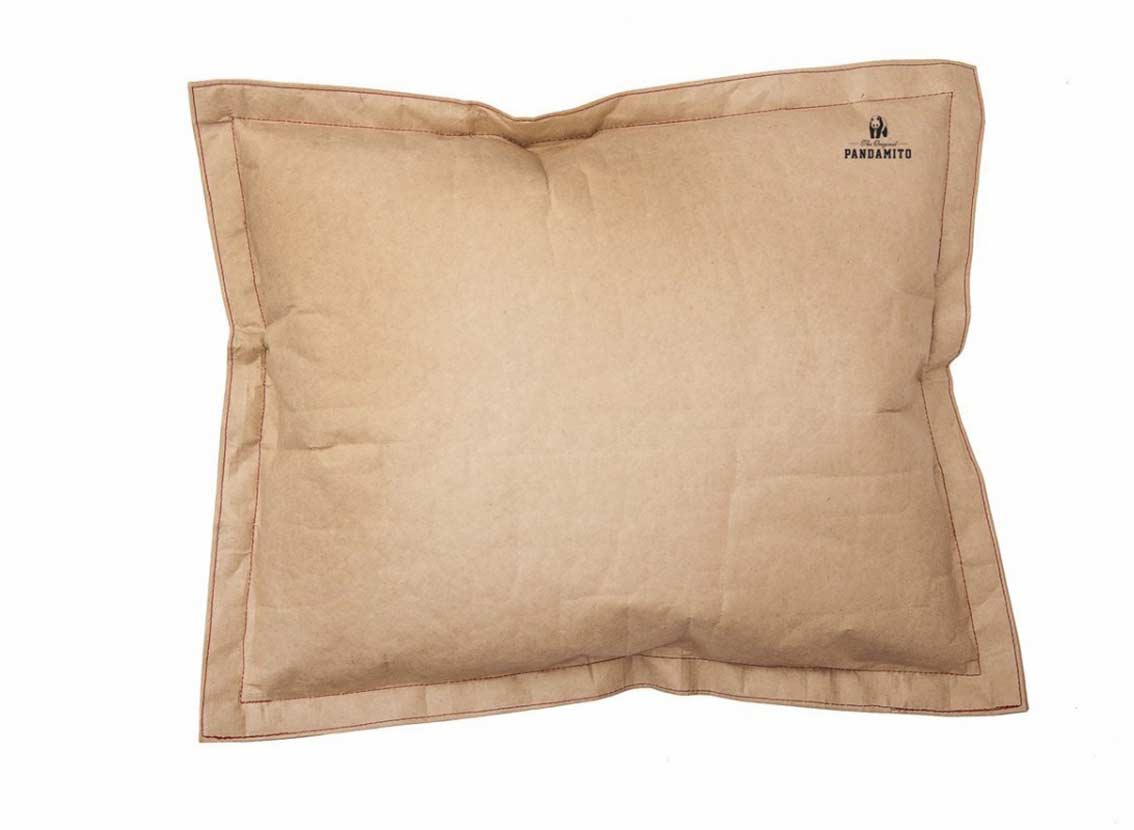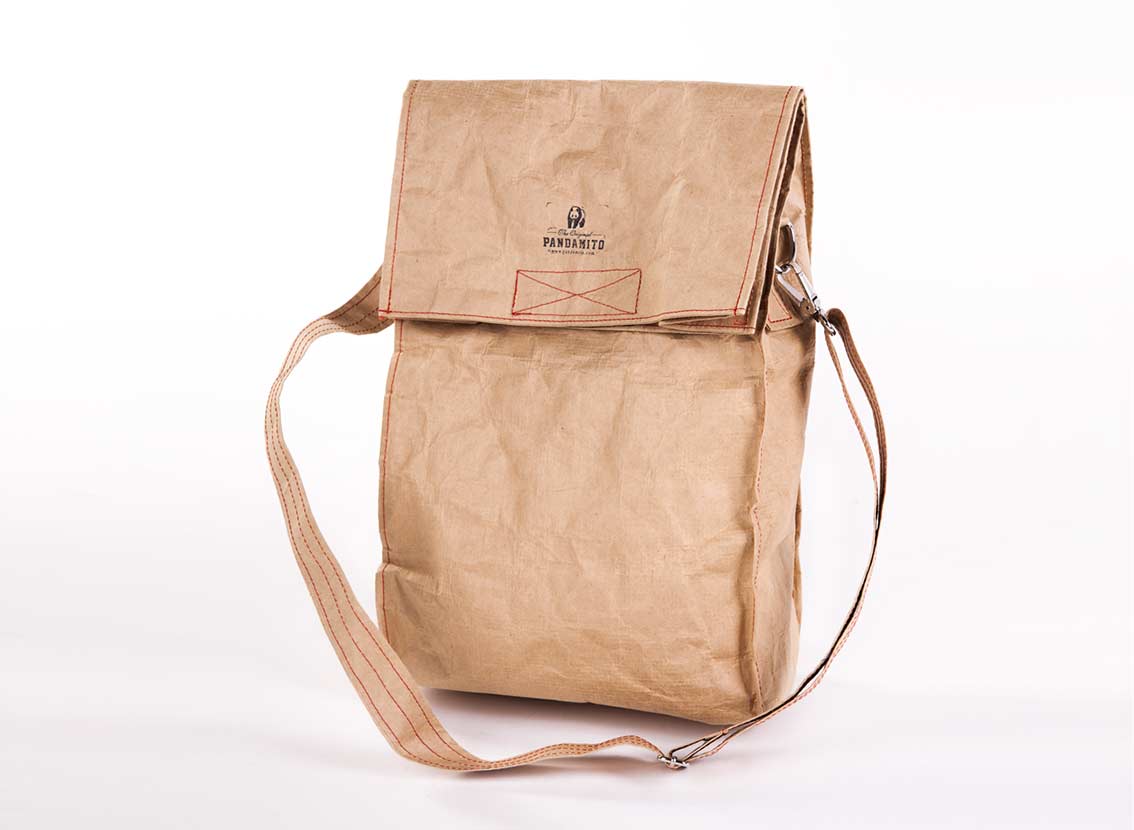 ---
24 May 2018
Try.It.On
Vegan, unique and ... controversial. Try. It. On loves black, but it does not despise colourful elements. The creators of these unique bags are not using natural leather or fu...
---
11 March 2018
ROWDY BAG
Polish, vegan and immortal. LANDEBAHN, a Warsaw brand with roots in the Berlin X-berg and Hamburg St.Pauli, means extremely durable bags for every trip. They are simple and se...
---