LIFE STYLE
Hair oiling
Text: Anna Plaszczyk, photos: press release
23 March 2019
The bloggers who have set themselves a goal of having a perfect hairstyle have been write about hair oiling all the time. But is oiling, by any chance, a fashion created by them? Well, no – hair oiling for their regeneration and making them shine has been well known for its effectiveness for many centuries. But how to oil hair effectively?

Hair oiling is a procedure that has to be carried out carefully and wisely. If it is done improperly you can have sticky hair and you can go mad trying to wash off the oil. There are two ways of hair oiling, you can use pure vegetable oils or natural vegetable butter.
Dry oil is recommended to all those whose hair are oily. In this case, oil should be applied on dry hair and left for 30 minutes, then thoroughly washed with a delicate shampoo. In the case of a dry oil, you can leave the oil on the hair even for the night, it will strengthen the nutritional properties of the treatment.

However, in the case of dry and damaged hair, you can put oil on wet, washed hair. The oil should be left on the hair for at least 30 minutes, after that we should wash it off with shampoo and rinse it with warm water with addition of an apple cider vinegar or a lemon juice.
What oil to choose? Natural Cosmetics Manufacture- AVEBIO recommends vitamin-rich avocado oil. It has an ability to close cuticles, it provides many minerals, particularly potassium, manganese, phosphorus and silicon. When applied on skin, it moisturizes it and it has anti-wrinkle properties. It prevents from the loss of water from the epidermis, it has anti-allergic properties and it lowers any irritation of the skin. Thanks to the squalene, it has anti-inflammatory and anti-fungal properties.

Avocado oil when rubbed into the scalp helps to prevent from losing hair, it nourishes and strengthens hair follicles. It is recommended for oil very damaged hair - it perfectly makes you hair shine and it closes the pores in the hair. Avocado oil by AVEBIO brand does not contain any additives or preservatives. It is not tested on animals. It has V certificate, awarded by the International Movement for Animals - VIVA!, which guarantees that the product has not been tested on animals and does not contain any animal or synthetic ingredients.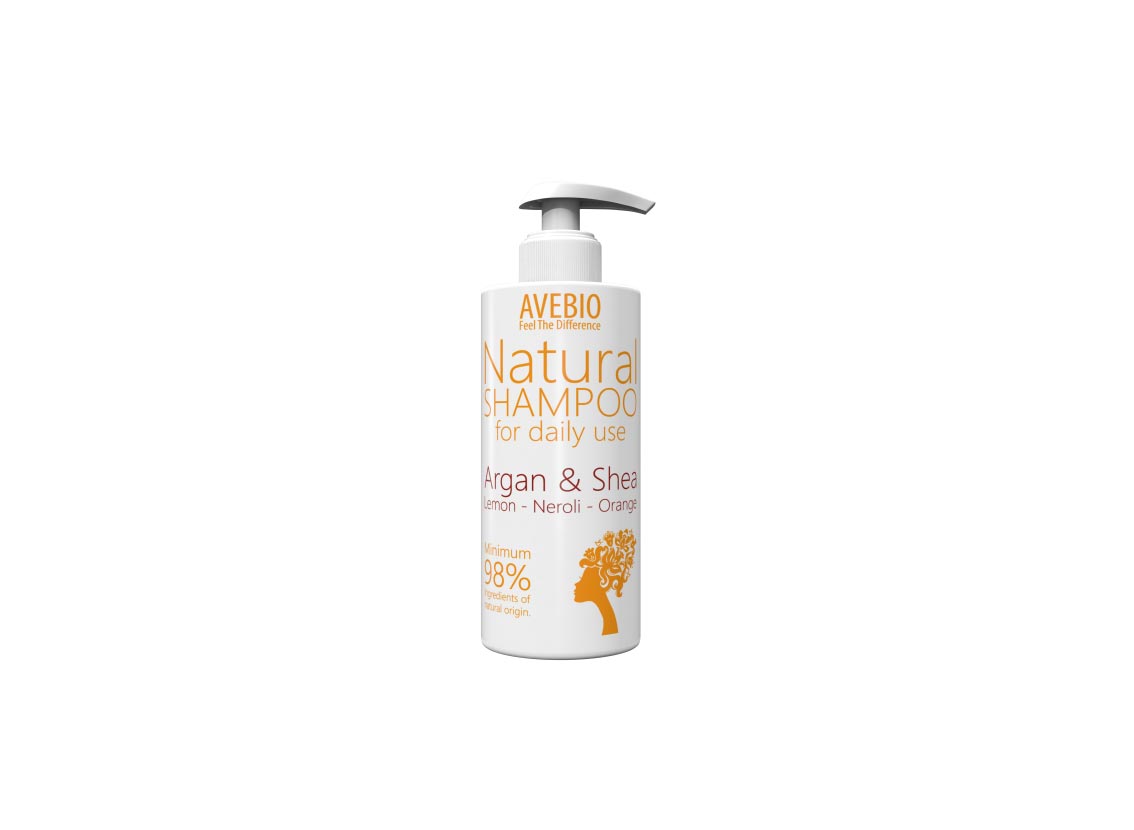 Hair oiling is a demanding procedure, because the oil should be removed thoroughly afterwards. AVEBIO experts advise not to wash the oil with warm water immediately! We should start by rubbing some shampoo into a dry hair. Thanks to it, shampoo and oil will emulsify and it will cleanse the hair and scalp effectively. After oiling, wash your hair twice. The first wash is to clean out the remnants of oil, and the second one - to refresh the scalp.

After oiling treatment, AVEBIO particularly recommends BIO shampoo with an argan oil and a shea butter. The composition of organic active ingredients of the shampoo: the argan oil and the shea butter regenerates hair structure, it gives shine and an appropriate flexibility. Natural Omega 3,6,9 acids and vitamins E and A nourish the scalp and strengthen the hair follicles. Shampoo is enriched with precious, natural essential oils: lemon, nerolli and orange.

The shampoo was made based on a very delicate washing base. It is recommended for daily cleaning of all types of hair. It cleanses the hair from dirt effectively and it does not irritate the scalp. Warning! The shampoo foams very gently in contrast to those based on soap! It does not contain SLS, parabens, artificial colours and fragrances. It is not tested on animals. AVEBIO Natural Cosmetics Manufactory is a Polish cosmetics brand. Its offer includes single-component products, 100% pure butters and vegetable oils for the care of the entire body and hair. AVEBIO products do not contain any synthetic and animal ingredients.