LIFE STYLE
Haglöfs' Take Care
Source: press release
7 December 2016
Being aware and taking responsibility have been words of honor at Haglöfs for a long time. Topics such as environmental impact, working conditions and human rights are parameters in Haglöfs day-to-day operations. Developing high-quality products that have a long life span is naturally a first step, but Haglöfs sustainability work goes much farther than that.

Haglöfs vision is to position its brand as the leader within Technical Outdoor and Sustainability on all key markets in the world. Much of this work is an ongoing process that consists of constant improvements, one step at a time. During 2013, Haglöfs formulated new, more aggressive sustainability goals that will apply through 2015.
– 50% of all Clothing products sold will be made from recycled material.
– 80% of all Clothing products sold will be bluesign products i.e. made from material approved by bluesign.
– 50% of all Hardware products sold will be made from bluesign-approved and/or recycled material.
– 40% of all Footwear products sold will be made from recycled materials.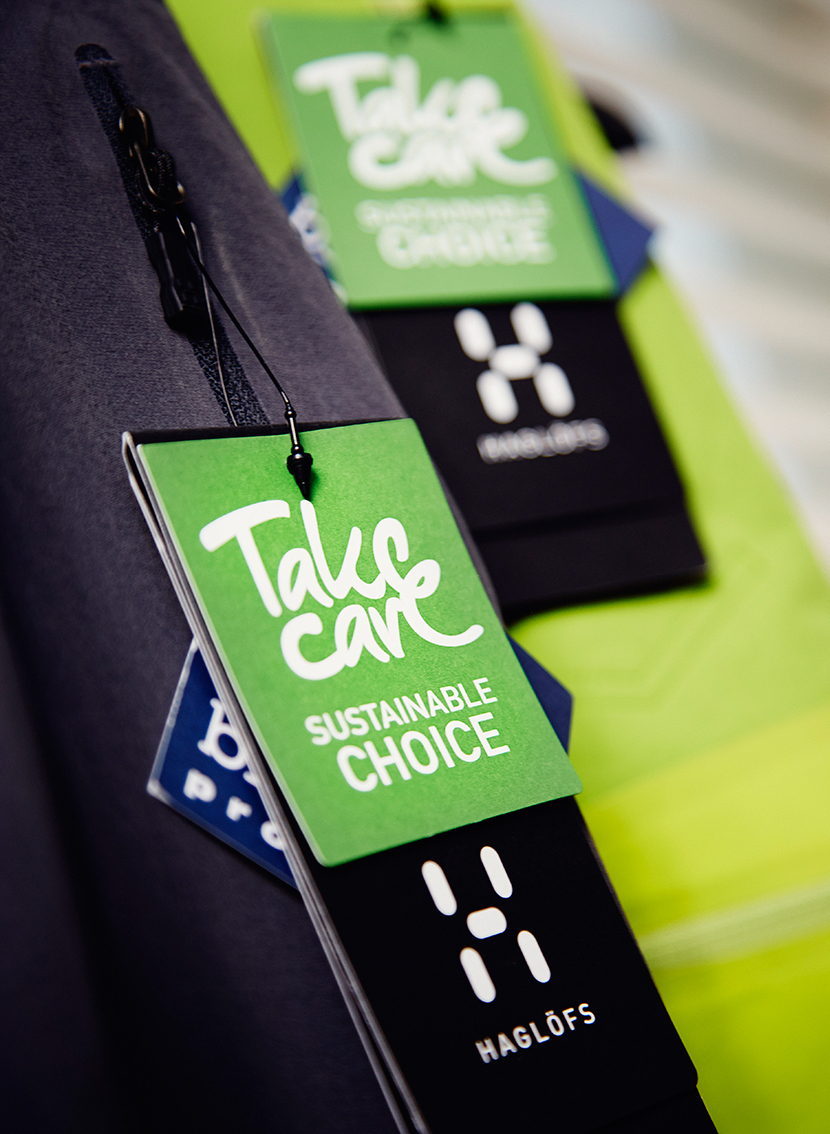 Take Care symbol

Haglöfs has currently taken quite large strides towards its vision, and a large portion of the companys products has been marked with Haglöfs Take Care symbol for Fall/Winter 2014. This symbol serves as a guide for people who are looking for the Haglöfs products that have come the farthest. In order for a Haglöfs product to carry the Take Care symbol, it must live up to at least one of the following criteria:
– be a bluesign product;
– made from recycled material (50 percent or more);
– made from organic cotton.

In Haglöfs Clothing collection for Fall/Winter 2014, more than 60 percent of its products will be carrying the Take Care symbol when they reach the stores. The goal is for this number to gradually and steadily increase.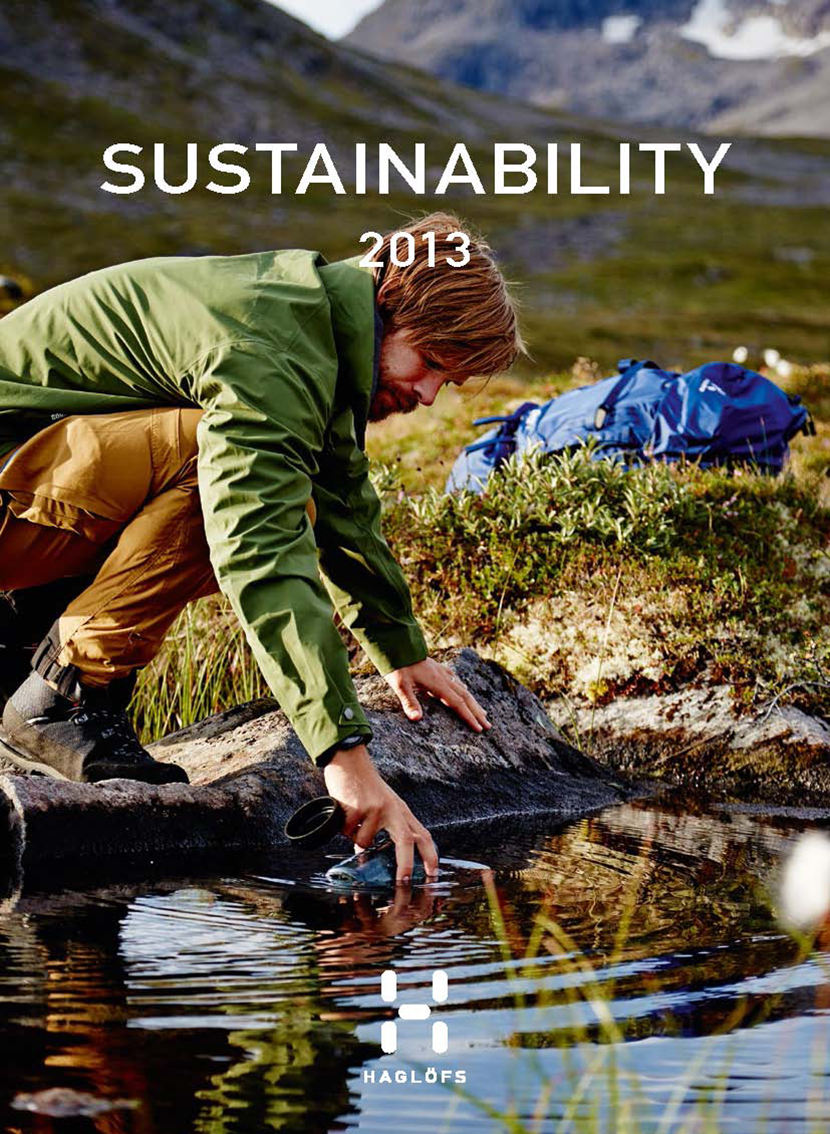 Sustainable product development

Haglöfs goal is to limit the environmental impact of its products. Therefore, when developing each new product, the company searches for materials that are produced with as little negative impact on the environment as possible. In order to become a new supplier to Haglöfs, it is today more or less a requirement to be a bluesign system partner. Another important step in this process is to increase the portion of recycled material in the products. Several of Haglöfs product lines are currently based around recycled polyester.
For functional materials, it is in many cases necessary to use chemicals in order to, for example, make them waterproof or water-resistant while at the same time breathable – properties that many outdoor enthusiasts demand. However, this does not prevent Haglöfs from continuously questioning and trying to think outside the box. For a number of product lines that do not need to be completely waterproof, Haglöfs has instead chosen to make them water resistant with an impregnation (DWR) that does not have fluorocarbons.

Far-reaching responsibility

Another important aspect of the sustainability work is to make sure that people who are working for Haglöfs manufacturers are working under acceptable conditions. Two years ago Haglöfs joined Fair Wear Foundation (FWF) – an international independent verification initiative dedicated to improving the working conditions and salaries of workers in the clothing industry all over the world. When Haglöfs is negotiating new production agreements, its first choice is always manufacturers that meet Haglöfs and FWFs Code of Labor Practices. As a direct result of its work with FWF, Haglöfs has also decided to eliminate production in countries that cannot guarantee reasonable working conditions.