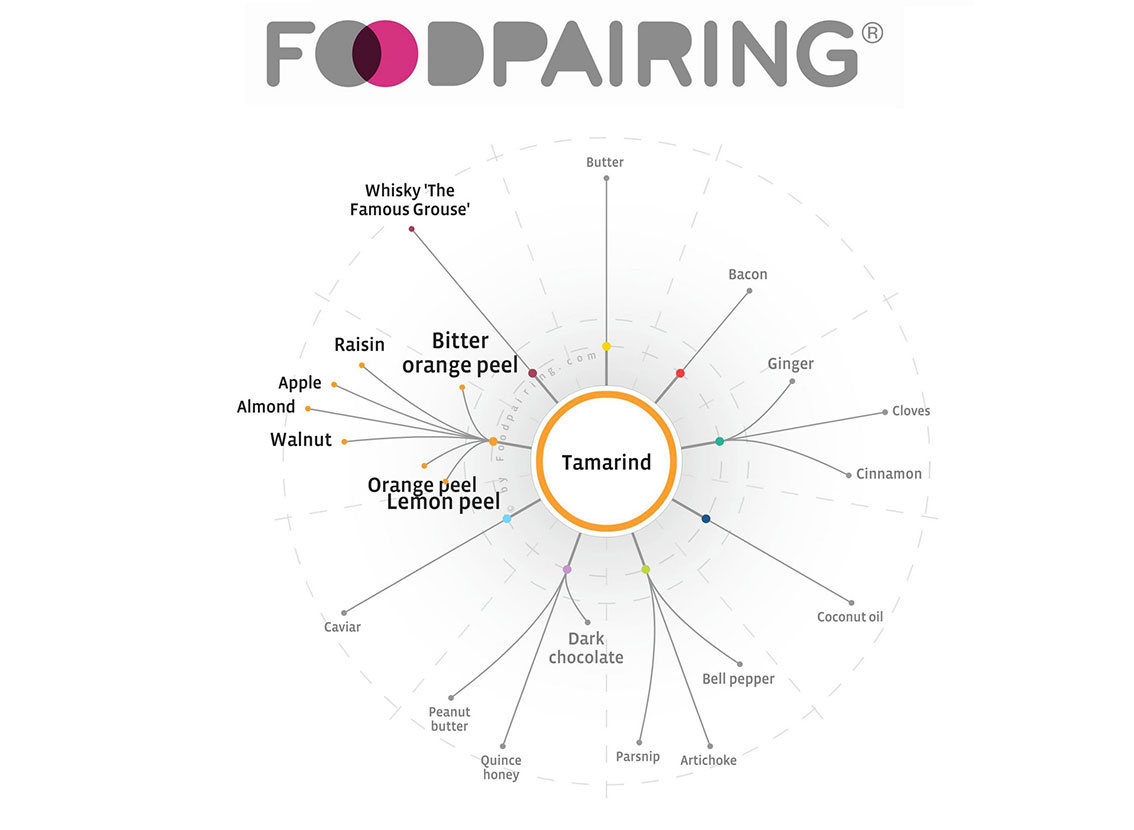 GOOD FOOD
Foodpairing- kitchen revolution!
Text: Aleksandra Półtorak, photos: press release
24 July 2019
Pork chop with mango, cauliflower with chocolate - these mixes may sound strange. However, according to creators of Foodpairing- the latest trend in gastronomy, such dishes taste fantastic. Their opinion is confirmed by scientific methods.

Foodpairing is a science that determines what ingredients can match perfectly, thus giving amazing dishes. Heston Blumenthal, a chef and owner of the famous British restaurant The Fat Duck is considered to be a father of Foodpairing method. Blumenthal himself has eagerly experimented with food, combining various products, like the salty snacks with chocolate. To understand this method you should think how people feel taste.

In the process of eating meals all senses are involved. When we see an ugly looking dish, we form an opinion about its taste. It is the same with a touch. Experienced person knows that a sticky ham is off. During biting and chewing, we can use this sense in order to get to know the composition of the product, whether it is hard or soft. Hearing also plays an important role. When we eat a slice of bread and the crust is crispy, the bread is becoming even tastier. But the most important senses while eating are a sense of smell and taste.

We can distinguish five different flavours: sweet, salty, spicy, mild, bitter and sour. However, the creators of Foodpairing theory claim that the taste of food is determined by tongue only in 20%, 80% is determined by the sense of smell. We smell through both the nose and the mouth, it is a key element affecting the taste of the dish. This can be proved by experience with apple and onion. While eating an apple and sniffing an onion at the same time, you can feel that you are eating the second one.

Foodpairing theory is based on the food flavours. Each food product has some basic aromatic characteristics. Using the algorithms, its key aromas that are determined. If different products share many key fragrance notes, they will match each other. The creators demonstrate the validity of their theory on the example of strawberries. The combination of strawberries with chocolate or champagne is well-known, but the fruit can also be combined with basil, coffee, blueberries and even with cheese.

Foodpairing is an alternative to ordinary, daily menu. On the website https://www.foodpairing.com/en, you can register and see which products fit together and even create a completely new recipe. It is a good option for both novice cooks and those who have already got to know everything about cooking.