EVENTS
#Detox #Outdoor continues!
Text: Mariola Weindich-Mašek, photos: press release
14 February 2016
Greenpeace is appealing to the heads of Mammut and North Face brands to stop using PFC in their clothes production. It is the result of #Detox #Outdoor action, which has repercussions among mountain lovers.

On September 11-th, 2015 Greenpeace started a #Detox #Outdoor campaign. Thanks to detox-outdoor.org, each of us was able to write to favourite mountain clothing manufacturers questions concerning PFC-free products. Greenpeace encouraged to write posts with #Detox #Outdoor in all social media and to send e-mails to clothing manufacturers. Two weeks ago, Greenpeace sent letters to the heads of Mammut and North Face brands asking them to stop using PFC in the production of their clothing.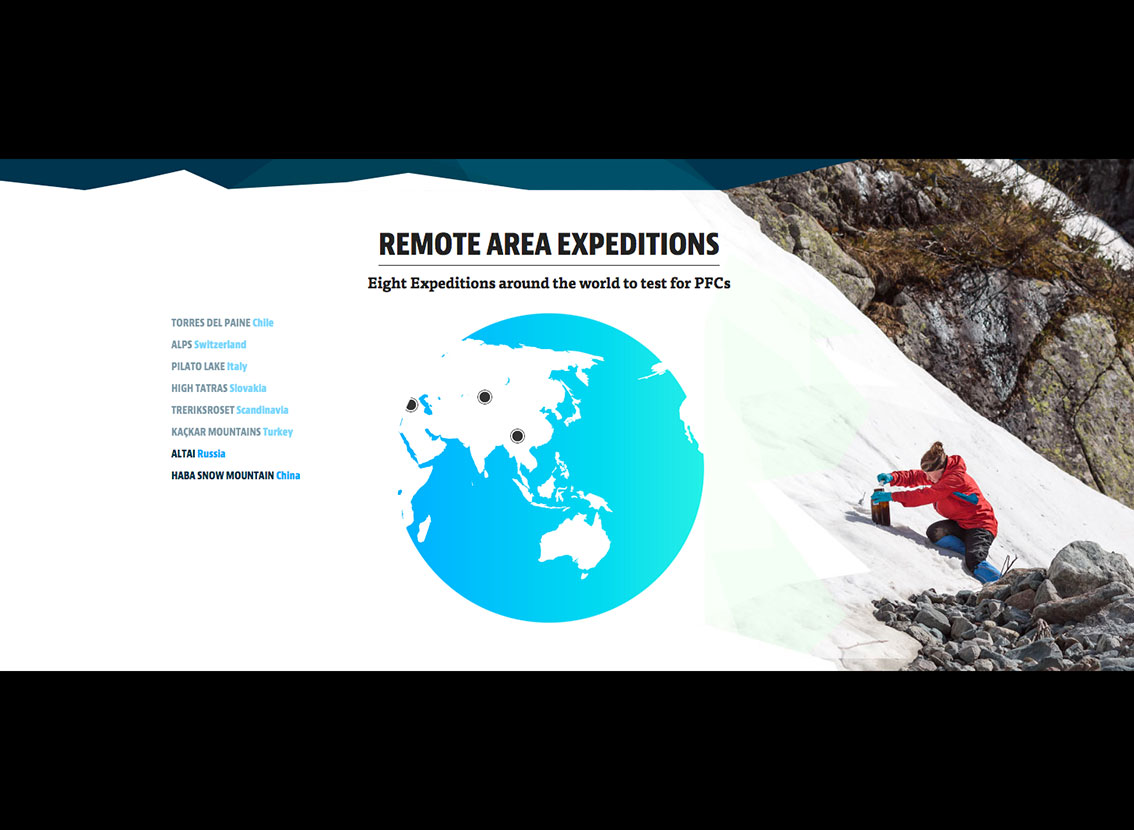 Greenpeace encourages everyone to take actions. #Detox #Outdoor action is still continued. During the research carried out by Greenpeace, many clothes made by North Face and Mammut contain large amounts of PFC, that is why, the organization encourages to exert pressure on them and to persuade the manufacturers to use other, more environmentally friendly solutions.

What can you do? Go to www.detox-outdoor.org website and sign the petition. You can also write an email asking to stop using PFC in the production of outdoor clothing. The more people will take part in the action, the greater the chance of its success!

PFC, due to their characteristics, are used in many modern products. These substances are oil-resistant, waterproof and extremely durable. They are mainly designed for fabrics with breathable membranes that are used mainly in waterproof jackets and trousers. They are also used in tents, shoes and even swimwear, working clothing, hotel bedding, cases and many other products.

Outdoor brands, loving nature and earning on its purity, must begin to set the direction in protecting the environment. PFC-free materials are already available on the market, so it is high time to start using them!