GOOD FOOD
Carrot-apple vegan chop
Text and photos: Anna Plaszczyk
22 April 2018
Fashion for vegan, vegetable burgers is a fashion for a healthy and colourful fast food. It turns out that the preparation of carrot-apple vegan chop takes just a moment, a by-product will be a wonderful and healthy homemade juice. What can be made of "junk" being the result of the production of home juice carrot-apple? The most famous way to use waste from the juicer is to bake a carrot cake. But in a similar easy way we can use the waste for frying burgers to vegan burgers.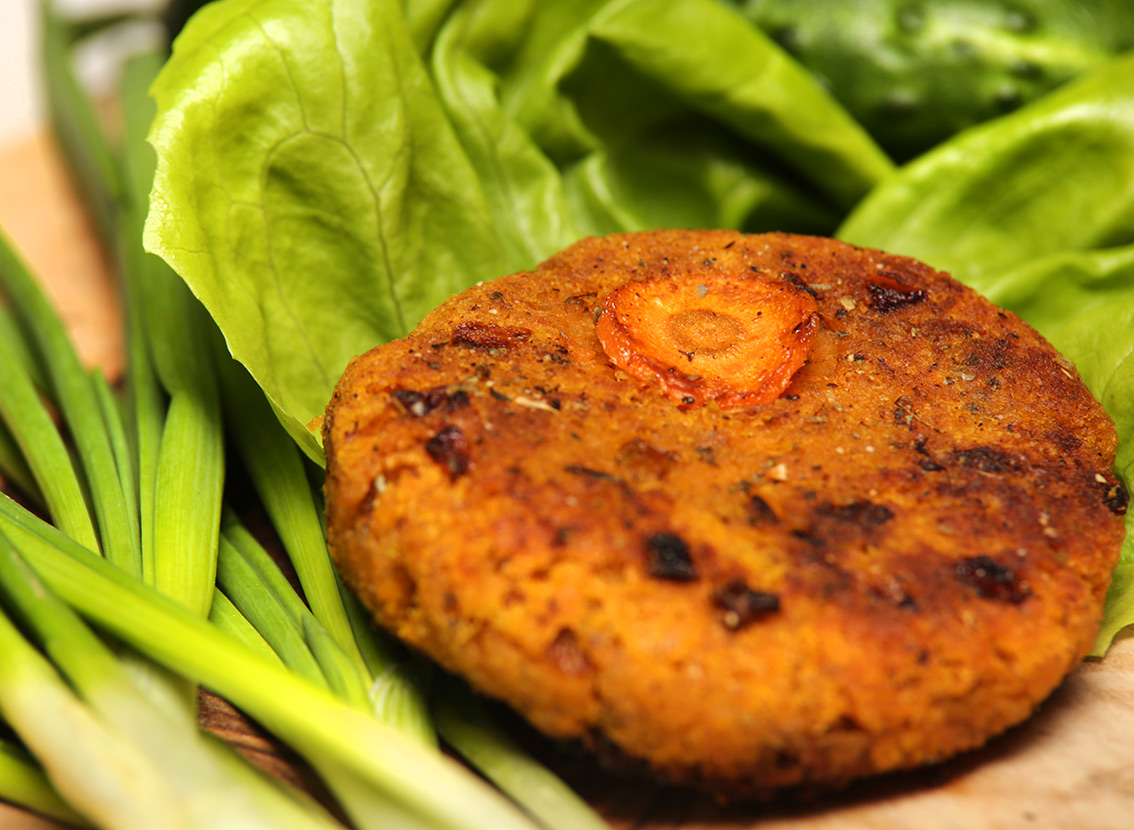 Ingredients:
100g of wastes from the juice of carrots and 1 apple
1 small onion
1 tbsp of semolina (3 tablespoons corn meal in gluten-free version)
2 teaspoons of smoked sweet pepper
1 teaspoon of marjoram
salt
pepper
rapeseed oil

Prepare a carrot-apple juice. From one large glass of juice made from 1 apple and few carrots you will have about 100 g of waste (we do not need to choose larger, not exactly ground pieces of carrots or apples peels - while cooking larger pieces will get soft and become almost invisible). We chop the onion finely and fry in oil until it will be golden brown. When the onion is golden - add smoked pepper, marjoram, pepper and salt. Fry for a while. The onion prepared this way put into our "waste" from the juice. Add the semolina (or corn gluten meal). Mix thoroughly. Put away for an hour.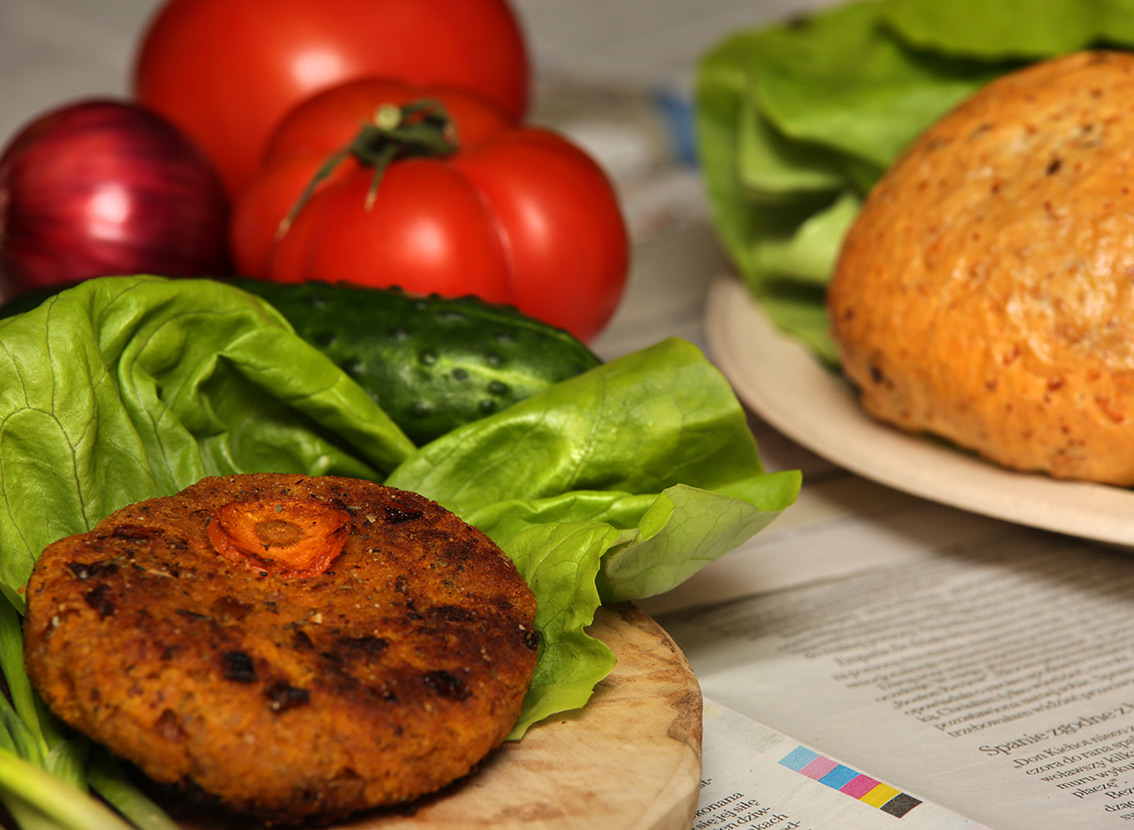 With the mix we form a small flat chops and fry on both sides on hot pan with a little oil until browning. We can also prepare chops in a light version – by grilling or steaming. Ready vegan carrot-apple chops put into wholemeal, grilled rolls. Carrot-apple chop should be accompanied by lettuce, red onion, cucumber, tomato, and any favourite sandwich sauce.

Enjoy your meal!